A wide range of LCD TV Screens
Adaptable LED Screens for Corporate Events
Sydney AV Specialists are renowned for their vast range of quality equipment, suitable for all event requirements. One of our most sought-after services is our adaptable LED screen hire. These screens are perfect for corporate events, providing a high-definition screen display that can be easily seen by all attendees, regardless of their position in the room.
Indoor LED Screen Hire for Memorable Events
Our indoor LED screen rental service is perfect for creating a memorable event. These screens offer fantastic display screen technology, ensuring that your presentations, videos, or slideshows are displayed in the best possible quality. We also offer inflatable screens and screens with truss stands for those who require a more unique setup.
Screen Hire for All Event Sizes
No matter the size of your event, we have the screen size to match. From intimate gatherings to large corporate events, our screen displays are available in a variety of sizes. We stock brands in screen sizes from small to large, ensuring we can meet your specific needs.
Daytime LED Screens for Outdoor Events
For outdoor events, our daytime LED screens are the perfect solution. These screens are designed to work perfectly in ambient light, ensuring that your display is clear and visible even in the brightest daylight.
Interactive Touch Screen Panel Hire
For a more engaging experience, consider our 3D Smart TV or Interactive Screen Hire. These interactive touch screen panels allow your attendees to interact with your display, creating a more immersive and engaging experience.
Commercial Panels and LCD Monitor Screens
In addition to our LED screens, we also offer commercial panels and LCD monitor screens for hire. These screens offer a high-definition TV screen display, perfect for presentations, videos, and more.
Screen Quote and Delivery
At Sydney AV Specialists, we offer a screen quote service to help you determine the best screen for your needs. We also offer same-day delivery, ensuring that your screen is ready to go when you need it.
All-New Custom Screen Layouts
To further enhance your event, we offer all-new custom screen layouts. These layouts allow you to create a unique display that perfectly suits your event and brand.
Long-Term Rental and Quality Equipment
For those who require a screen for a longer period, we offer long-term rental options. All our screens, from our indoor LED display screens to our IP-rated outdoor modular LED screens, are of the highest quality, ensuring that you get the best possible display for your event.
Borderless Screens for a Seamless Display
Our borderless screens offer a seamless display, perfect for presentations and videos. These screens provide a clean, modern look, enhancing the overall aesthetic of your event.
TV displays with excellent image quality
Sydney AV Specialists have a wide range of LCD Screens with top brands such as Samsung, LG and Philips. Whether you need massive 75" TV screens to really catch people's attention, or 42" screens to be placed at the Expo booth we have the best TV hire for you.
Sometimes you just don't know what you might need, what size screen will suit the space based on number of audience members, room layout and so forth. We are here to help you make the right choice.
Our team will not simply set and forget when setting up your TV(s) either, we will ensure you are completely comfortable with everything before handing over the remote!
We deliver, set up and pack down for a minimum fee with no other hidden extra costs!
Day hire rates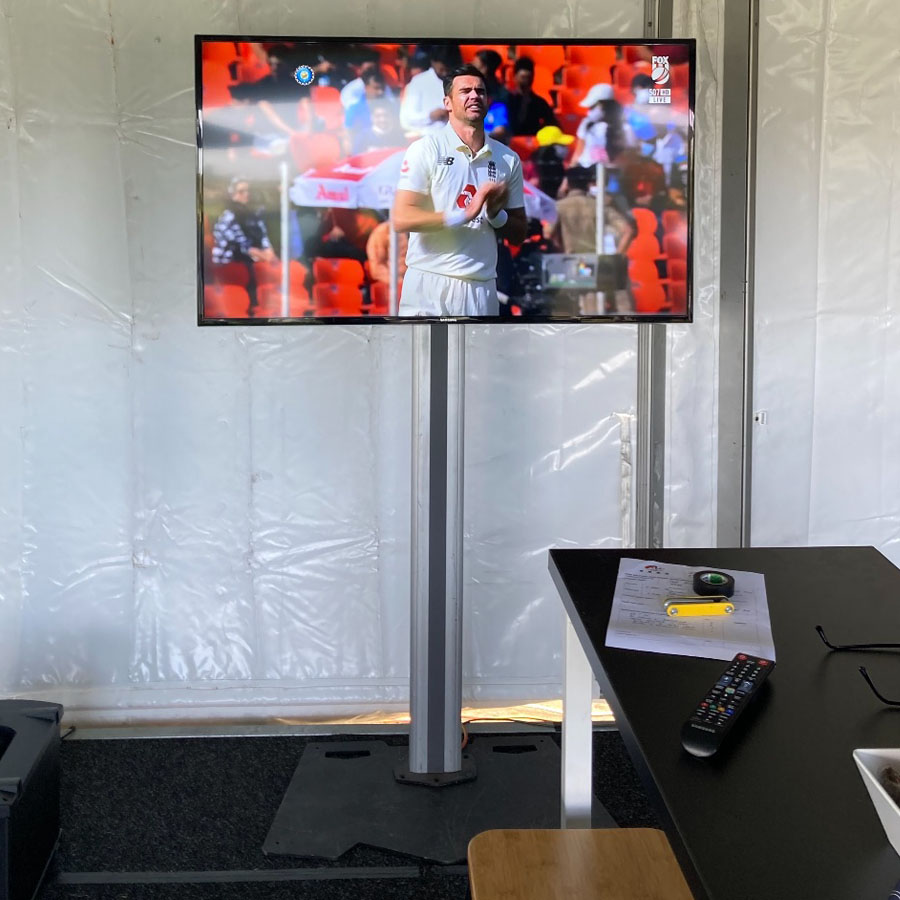 * Prices start from $170 per screen, per day, ex GST.
42″ $170 ex GST
55″ $260 ex GST
65″ $380 ex GST
70″ $480 ex GST
75″ $520 ex GST
Floor stand from $120 ex GST
Request a quote for this item
Optional extras
TV hire configuration
Optional extras
TV hire configuration
Our LED LCD Screens have the option to be mounted on a floor stand, on a desk stand or mobile trolley. TV screens include HDMI input with HDMI cable (no additional cost).
Our TVs can also come with media players to play your files, so you don't need to stress about needing a laptop to play videos or slides. Simply pop your presentation onto a USB and you are ready to go! Or you can display from your laptop for all types of presentation needs.
The TV Panels or LCD Panels also have built in speakers for small functions or for large events external speakers can be utilised.
Ready to hire?
Get in touch!
Call us at
02 9757 2939
or fill in the quote request form and we will get back to you shortly.